Village of Unadilla Blog
This page is set up to let residents know about whats going on in and around the village. It will be updated often with activities and events happening around the area. If you have something you would like to add to the blog, call or email the office and we will add it to the page.
Breaking News Story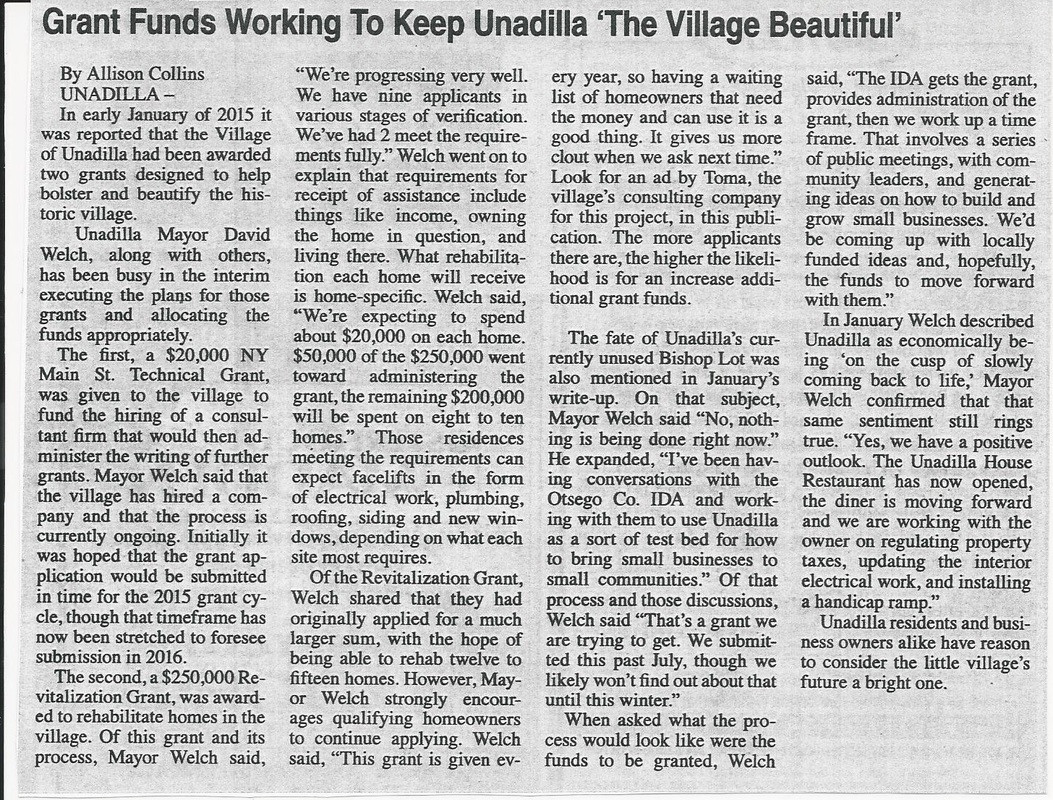 Here are some before and after photo's of some of the projects completed with this grant.
What the grant provided (photo's above)
295 Main St.
Performed roofing, painting, windows, doors, masonry
1 Lyons St.
Performed siding, roofing, interior and exterior carpentry
1 Ontio Terrace
Performed roofing, windows, doors, carpentry, electric and plumbing
74 Martinbrook St
. Rebuilt the chimney, replaced the main roof, repaired a foundation wall, installed siding, windows, doors, updated some plumbing and did miscellaneous carpentry.
The Village CDBG program also assisted:
23 Depot St. Work included new windows, doors, roofing, electric, carpentry and a new septic system
215 Main St. Work included plumbing, roofing, glass repair, minor electric, and a new septic system
9 Siver St. Work included extensive foundation repair and roofing
2 fellows St., will be the last property assisted and due to budget constraints we will only be able to assist with some carpentry and painting as all funds have been used.